How to Estimate the Price to Paint the Outside of a Home to Make the Most of Your Money
Mar 8
You don't want to go over budget while painting the exterior of your Denver home. Estimating the costs connected with a painting project is a crucial first step. Getting an estimate of costs before contacting a Denver painting company and signing a contract enables you to stay to your budget and achieve the finest outcomes. With this guidance, you'll be well-informed when making judgments about the cost of your project, allowing you to get the most out of your budget.
Considerations Prior to Determining the Price
Before attempting to estimate the cost of painting the exterior of your home, you should take the following factors into account: the size of your home, the type of materials and paint to be used, any preparation that may be necessary prior to painting, and any additional labor costs. These details, if known prior to the start of the project, can aid in the creation of a precise estimate.
Preparation Cost
While painting the exterior of your home, preparation is also crucial. If the wall's surface requires repair, these repairs must be completed prior to painting. This additional expense must be accounted for in the total cost of the project. The cost of preparation varies based on the level of damage and the resources required to make repairs.
Calculating the Price of Materials
If you're going to paint the exterior of your home, the most expensive aspect of the endeavor will likely be the materials. When planning for such a project, primer, undercoat, exterior paint, and any other supplies should all be taken into account. Happily, you can estimate the cost per square foot of exterior painting by measuring the external walls of your home and multiplying that number by the price of these products at local building supply stores. As a result, you'll have a better understanding of the money you'll need to consider before beginning your exterior painting project.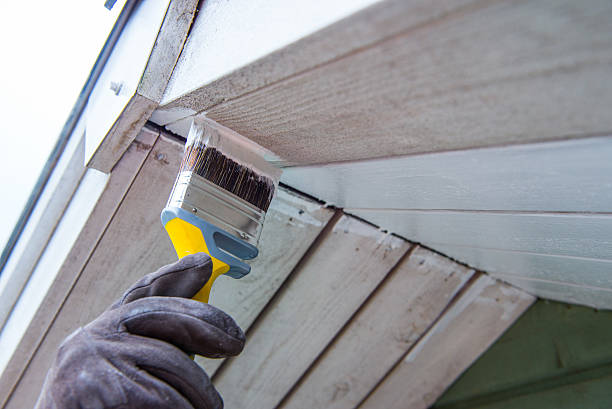 Expenses of Labor
Often, labor charges are the second most expensive aspect of painting the exterior of your home. You can estimate the cost of labor by combining the number of hours required to complete the project with the market rate for painters in your region. It is essential to conduct extensive research on local contractors to ensure you receive the cheapest price.
Finishing Touches
It's natural for wood siding to require a fresh coat of paint over time, but it's vital to keep in mind that finishing touches such as wood trim or doors typically incur additional fees. Paint used for wood trim and doors may require a different type of material, or additional supplies may be required for a proper job. To avoid any potential surprises in the future, it is best to meet with your local contractor beforehand and clarify all the details, including any additional expenses. So, you will be able to plan and be confident that you will have everything you need prior to beginning the task.
Employ a Professional
If you're contemplating painting your home's exterior yourself, it may be prudent to consider hiring a professional. Experienced painters are skilled and informed about exterior acrylic latex paint, so you can rely on them to complete the task correctly. Not only will they offer you with a precise quotation, but they also possess the necessary experience to ensure that the painting is finished efficiently and correctly. You can rest assured that the exterior of your home will look fantastic if you hire a professional painter.
Get Multiple Estimates
Metal siding has several advantages in terms of durability and design, but correct installation is essential. Finding a contractor with relevant experience who is also genuinely committed in your project is necessary. To ensure that you are receiving the greatest value for your money, request multiple quotes from various contractors for the cost of painting the exterior of your home in conjunction with the installation of metal siding. This technique not only encourages competition among contractors, but you can also utilize these estimates as a sort of comparison shopping to maximize your budget!
Ask Questions
When painting the exterior of a home, the cost of paint is a key consideration. Hence, it is essential to ask numerous questions to ensure that you have all of the information and associated fees covered. Inquire about the sort of material and paint being used; you may find that the quality of the paint affects the entire cost of the job. Ask about any additional fees up front to be sure they won't surprise you later. If you ensure that you have thought of everything prior to commencing an exterior home painting project, you can be confident that you will be able to complete the task without any additional concerns.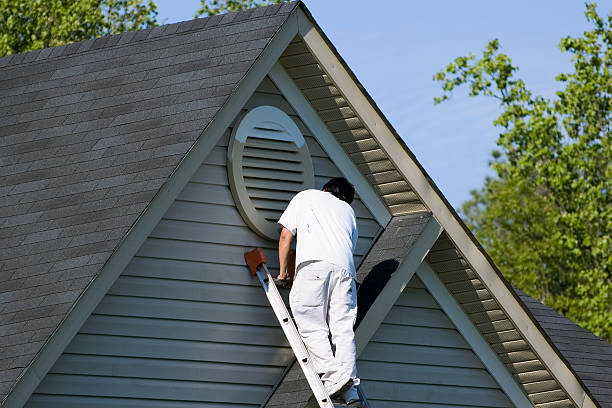 Recognize the Guarantee
Priority should always be given to ensuring that professional work is executed to the highest standards whenever a home improvement project is being undertaken. Skilled painters will frequently offer a warranty on their work, such as when they paint the exterior of your home.
It is essential to understand precisely what this comprises and does not cover in order to properly manage any potential issues that may occur after the job is completed. Understanding what is covered under a warranty will ensure that you obtain any necessary repairs or replacements to restore the outside of your home to its original state as soon as possible and in a timely manner.
Establish a Reserve Account
When painting the exterior of a home, it is essential to set up a contingency fund in the event that unexpected expenses develop. From dealing with lead paint removal to unexpectedly rotted wood repairs, these undertakings can quickly become quite expensive if the possibility for hidden expenditures is not accounted for. A contingency reserve assures that you won't be startled by any unexpected costs and that your exterior house painting project will remain within your budget.
Putting the Finishing Touches on the Project
Budget-friendly exterior painting ideas entail more than simply selecting a new hue to improve the appearance of the home. After investing your hard-earned money, it is necessary to ensure that the work is done effectively. At completion of the painting project, pay close attention to additional inspections. Examining for cracks, peeling, or spots, as well as color homogeneity across the house, are important aspects. In addition, inspect the condition of the contractor's tools and workstation before you pay them; this easy step will help guarantee that you and your contractor have agreed upon realistic exterior painting charges. With these factors in mind, investing in exterior painting might save you money in the long term!
Conclusion
Painting the exterior of your home may be an exciting and rewarding process. By adhering to the aforementioned suggestions and rules, you can be certain that you are maximizing your budget and receiving the best value for your money. Before commencing the process, estimating the cost of painting the outside of your home will help you stick to your budget and ensure that you receive the most value for your money.
Feel free to check this blog post from Harmony Painting to learn more about this topic.