Exterior Painting Contractors: 9 Factors to Identify
Mar 9
A fresh coat of paint may change the exterior of a home, but it is essential to pick a reputable exterior painting contractor for the job. Choosing a contractor might be stressful, but there are certain characteristics you should look for to help you choose the best one for the task. In this essay, we will outline the nine factors you should consider before hiring an exterior painter.
1. Insurance
Insurance coverage is the first question to ask when selecting an exterior painting contractor. A reliable contractor should carry insurance to cover any losses that may arise during the project. Verify that their insurance is current and ask to see proof of it.
Choosing the proper painter for your painting project is an essential stage in any painting endeavor. You wouldn't hire someone off the street to paint your home; instead, you'd look for a painting firm that is well-established and with the required licenses, certificates, and permissions.
2. Licenses
Inquire about their licenses and certifications, as these can differ from state to state. Researching prior will assist you in selecting the ideal painting contractor for your painting project, one who not only possesses a valid license but also offers competitive rates and reputable insurance.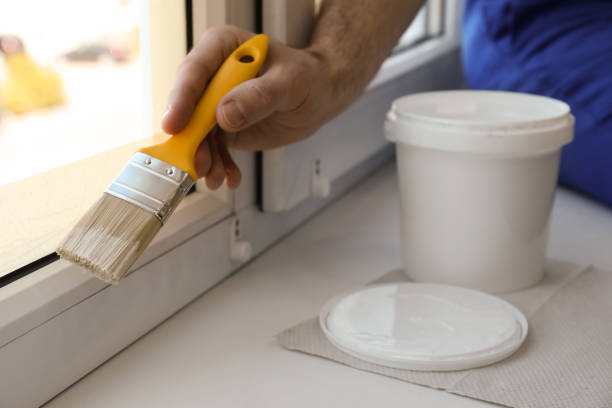 3. Expertise
Choosing an interior and exterior painter for your home is a significant decision. It is essential to find a service provider who has the necessary experience and skill set to give the highest quality service. It is advantageous to learn how long they have been in business, as this is an excellent indicator of their level of competence. In addition, it can be advantageous to request references from former customers in order to evaluate the quality of their job.
Examining a contractor's past jobs, including exterior home painting repairs, is vital when choosing a painting professional for your interior and exterior needs. Inquiring about their processes and procedures can provide you insight into how they approach such projects, while requesting samples of their work will give you a sense of the quality of their services. By conducting research beforehand, you may reduce your options and ensure that you get the best contractor for your property. Due diligence is always rewarded!
4. Cost
Cost is a crucial component of interior and exterior painting work, so it is prudent to obtain a quote from your contractor beforehand. Get a formal estimate that details the cost of supplies, labor, and duration of the task. This will help you guarantee that you are receiving the most value for your money and keep the project on track.
Price should not be the only consideration when selecting an interior or exterior painting contractor; they should also have the necessary expertise, skill, and professional demeanor to accomplish your project efficiently and properly.
5. Work Ethic
About exterior painting, great craftsmanship is crucial. A good exterior paint job should not only be aesthetically beautiful, but also appear neat and tidy. This might be difficult if you are unfamiliar with professional painting services; therefore, it is essential to locate a contractor with an eye for detail and a dedication to high-quality work.
Get photographs of their previous work to determine their expertise level and the type of effects you may anticipate from their exterior painting services. With the appropriate contractor by your side, you can rest assured that your exterior painting will be flawless and last for years.
6. Reputation
Reputation is crucial while selecting contractors. Particularly when it comes to Denver, Colorado business painters, it can be challenging to locate dependable assistance for tasks requiring meticulous and exact work. So, it is essential to properly investigate a contractor's reputation before proceeding with the hiring process. Check with the Better Business Bureau (BBB) and their Better Business Bureau (BBB) file for any complaints that may have been lodged against them. Ultimately these methods will assist establish an objective picture of a contractor's reputation so you can make the best option for your job.
7. Tidiness
Denver painting contractors are aware of the messiness associated with exterior painting projects. Thus, you must ensure that your contractor takes the appropriate precautions to minimize the trash they leave behind when their work is complete. Ask the contractor what efforts they are doing to keep your property clean during the duration of the project, such as utilizing drop cloths and protective covers for nearby areas.
Following such precautions will not only reduce the amount of cleanup you'll have to do once the job is complete, but will also ensure that your property will appear just as nice (if not better!) than it did before the project began.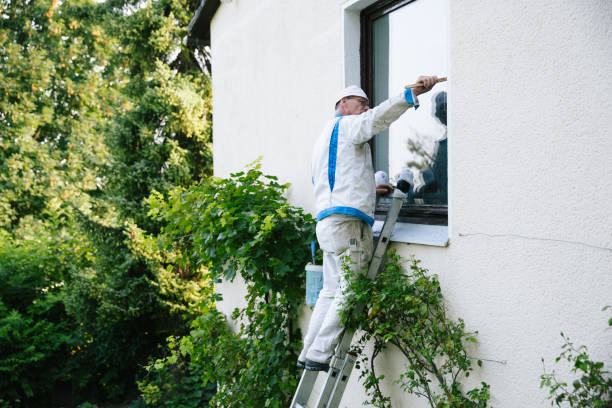 8. Interaction
When looking for a painting contractor to execute your painting project, it is essential to pick someone reputable and skilled. A reputable painting contractor should be readily available to address any questions or concerns you may have and be able to provide comprehensive information on how they intend to complete the painting project.
Ask them about the painting work during the interview, pay attention to their communication approach, and make sure they fully comprehend your expectations. Taking the effort to locate a painter who fulfills your expectations will ensure that your exterior home painting project yields exceptional results.
9. High-Quality Components
When choosing an exterior painting contractor, it is crucial to consider the quality of the products utilized. Inquire with your contractor about the sort of paint and any other materials required for the project. Professional painters should utilize premium supplies that are built to last and withstand the demands of professional painting. When picking an exterior painting contractor, conducting research and asking pertinent questions will help you get the best potential results.
Last Thoughts
When searching for an exterior painting contractor, it is essential to conduct research. Check that the contractor has the required insurance, licenses, and qualifications. Consider the company's expertise, craftsmanship, reputation, cleanliness, communication, and materials. If you take the time to consider these nine factors, you will choose a trustworthy contractor to remodel the exterior of your home.
If you're interested to have more knowledge about this topic, feel free check this blog post from Harmony Painting.